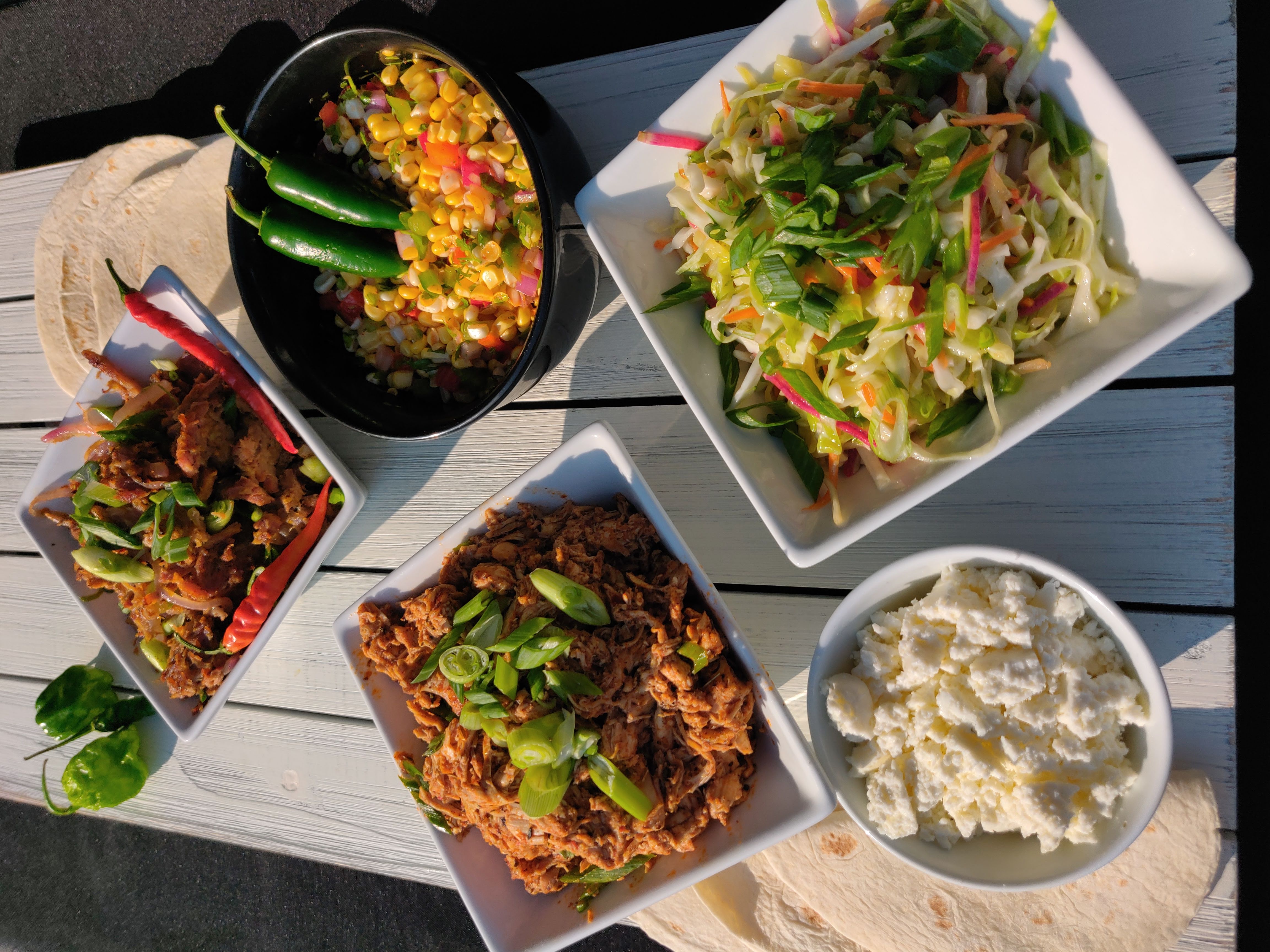 Did you know Post Exchange Catering has a test kitchen?
Fun fact: our team loves playing with food(even though your Mom told you never to do that). Just today, the ingredients we experimented with included mint patties, candy bars, graham crackers and cookie dough. The culinary team did not get the outcome desired so more batches of cookies and processes will be tried again tomorrow. Another creative experiment will include the newly curated avocado lime theme which will shine through signature sauces and flamed grilled chicken to name a few. By the way we love eating the imperfect test kitchen items! It is all about trial and error. The more we try the more we get to sample! What is not to love!
Fun fact: food brings joy. As we usher in graduation parties and summer schedules food is the star of the show. Delicious fresh fruit smoothie creations, ice cream parties, food truck Fridays, s'more bars and more. Some of our favorites here at PEC are our slider buffet and the DIY fresh fruit/greek yogurt bar. Office meetings do not need to be boring. Remember bring the fun and food therapy through a variety of DIY breakfast and lunch options freshly crafted and delivered by our professional team. We deliver smiles daily!
Yes, playing and creating with food is like the best form of therapy. It's fun, it's messy, it's creative, it's delicious! Try it some time. Fun fact: playing with food while engaging your co workers or your kids in the messiness is great team building quality time. And kids ages 4 - 94 love playing with food! Enjoy creating all those family and friend core memories around fantastic food play this summer!