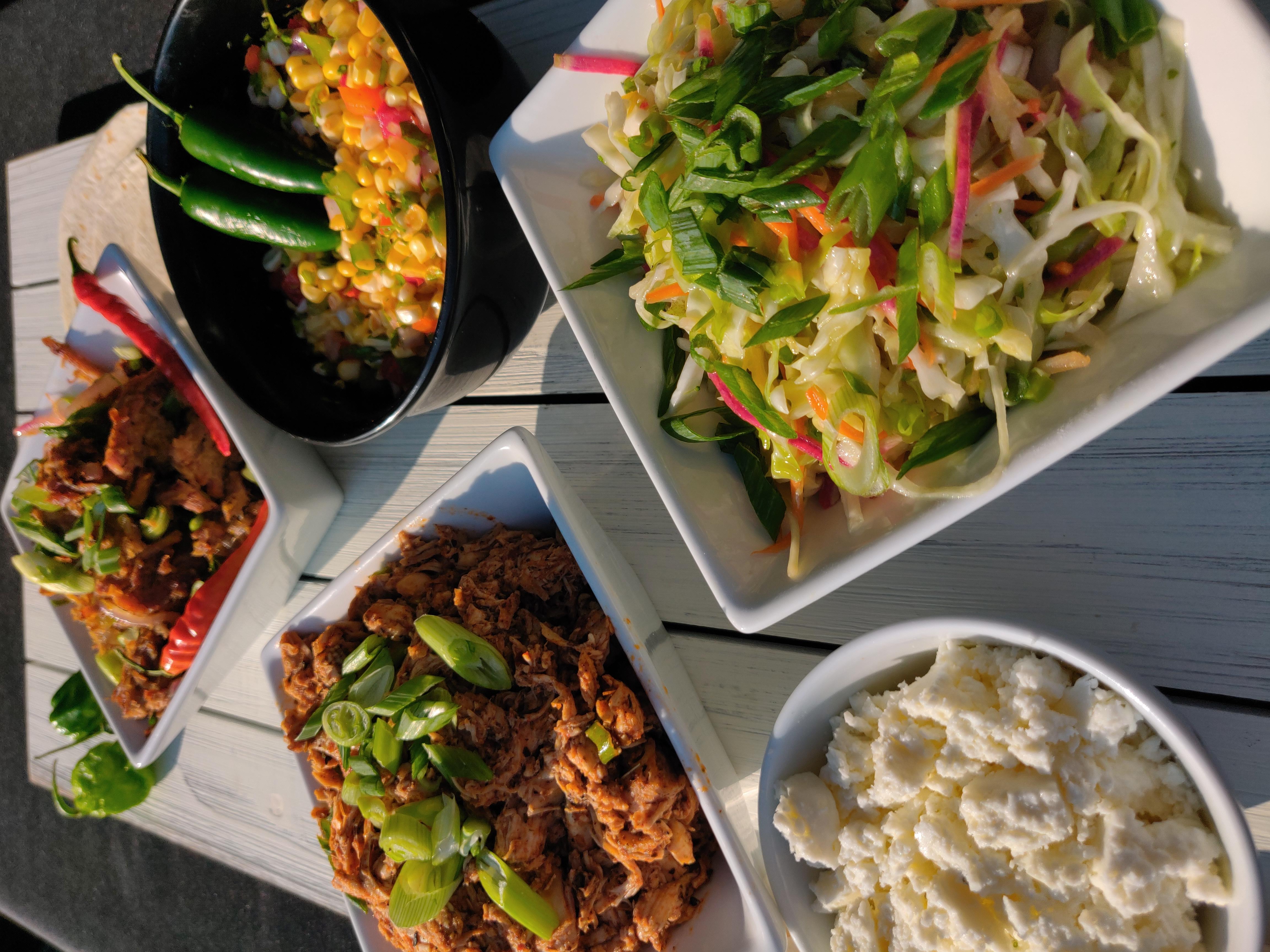 The economy stops, sports pause, schools close and jobs slow. First responders unite, doctors and nurses unite, families unite, and communities unite. A common thread that unites us all during these crazy times is food.
A cherished family meal that in pre covid times occurred maybe once a month or at best once a week is now a full blown family wide cooking event. Moms and Dads have stopped traveling, zoom engagement is the norm and family dinners are happening everyday. Eating together as a family and spending more time outside enjoying the beauty of nature all around is a positive unintended consequence (from a terrible virus) that everyone benefits from. As we all navigated toilet paper and clorox wipe shortages, there were also shortages of yeast and rv's. What does this mean? We are finding meaningful creative ways to spend time in quarantine! Amazing and beloved bread recipes from past generations are being dusted off, creating fun family activities while sweet aromas bring comfort, joy and fond memories of Grandmothers everywhere. Our family bread baking adventures included the most delicious yeast rolls, spiced zucchini bread, applesauce bread and my favorite . . . chocolate chip banana bread!
What happened to vacations? Cruises, flights to Europe(or flights anywhere), Disney World, crowded beaches all paused. So we became resourceful and took to the roads in recreational vehicles hence the rv shortage. National Parks and campgrounds are packed with first time campers loving their new outdoor adventures with some proclaiming it has been the best vacation ever. Cooking outside over an open fire combines the excitement of a campfire and tasty healthy meals! Our family favorite is silver turtles (or foil packets) filled with fresh vegetables and an array of meats to create a delicious smokey well balanced meal cooked all in one foil packet laid right on the campfire. Fun and Yum!
What is the common thread? You guessed it! All that delicious food created with love! Love for the first responders, nurses and doctors which we delivered in the form of specially crafted boxed meals during times of fear and exhaustion. Those that donated the meals, prepared the meals, delivered the meals and the first responders that shared the meals were all united in food. Families that are now homeschooling and zoom working are united in the kitchen with recipes that teach math skills and meals that build family bonds. The adventurous rv trips across country bring incredible learning opportunities and create lifelong family memories uniting by the campfire.
Yes. Food unites us. Which is why we at Post Exchange Catering love what we do.